InkCode is a laboratory for experimenting with pen-centric user interfaces. While digital pens have been around for a number of years, they have failed to take over the mainstream. Simply because there are no user interfaces out there that take the pen seriously. Yet.
The goal of InkCode is to develop the revolutionary applications that realize the digital pen's full potential.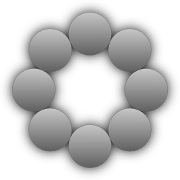 The first experiment in this laboratory is InkBoard, an on-screen keyboard that is designed for use with a digital pen.
You do not have to constantly tap the screen picking letters off a virtual board. Your hand does not have to travel long distances across the screen. And you are not dependent on handwriting recognition. Instead, you type using small, circular, continuous strokes!
And, best of all: it's cross-platform and open-source. Read more here.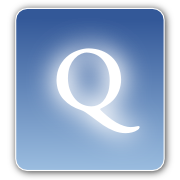 Qute is a simple plain-text editor for Android that comes with multiple themes and fonts.
While Qute itself is not pen-related, it serves as an experiment in visual aesthetics that may be used in other InkCode projects as well.
Qute is open source and available from the Android marketplace! Read more here.
There is more to come! If you want to keep up to date on current developments, check the developer's blog.